Analysis: Bayern's ongoing unrest endangers international goals******
By Oliver Trust。
BERLIN, Oct. 31 (Xinhua) -- Ahead of its Champions League encounter against Benfica, Bayern Munich is suffering from ongoing unrest in the club.。
The team might have delivered a satisfying answer in the league beating Union Berlin 5-2 after the devastating defeat in the German Cup in Monchengladbach. But in-house tensions keep coach Julian Nagelsmann and chairman Oliver Kahn busy.。
The team is struggling to regain game dominance over 90 minutes while sporting director Hasan Salihamidzic faces growing doubts regarding the efficiency of his work.。
Debates about Lucas Hernandez and Joshua Kimmich give evidence of how fragile the club's atmosphere is.。
The French international narrowly escaped from a prison sentence due to a case of domestic violence in 2019. Kimmich's refusal to get vaccinated for COVID-19 entails controversial discussions in the club and the German public.。
It has become apparent; Bayern isn't invulnerable despite an impressive season start turning the side into one of the favorites of this season's Champions League campaign.。
The two-week-long quarantine of fully vaccinated coach Nagelsmann after a positive COVID-test seems to have thrown the team off course. The 34-year-old is expected to return for full duty by this Tuesday in time for the Champions League group game against Benfica.。
In addition, Kahn's restructuring measures in the club's leadership board are causing turbulence regarding the Bavarian's internal balance.。
After the dismissal of Jorg Wacker, responsible for international issues, media reports talk of Salihamidzic seems caught in the crossfire of criticism.。
Reports speak of Kahn being unsatisfied with the sporting director's transfer record as nine players left for 160 million over the past four years despite their market value of 230 million.。
Kahn is concerned about the club's financial future having to compete in an overheated market.。
Salihamidzic valuation might depend on the outcome of the race for Barcelona full-back Sergino Dest and the negotiations with French 2018 world champion Kingsley Coman about a contract extension.。
Nagelsmann faces the challenge of reinstalling his team's confidence. Following the historic 5-0 Cup defeat, the league game in Berlin revealed Bayern hasn't yet overcome the effects of the humiliation.。
"We might be in a good mood after the victory in Berlin, but we are still out of a competition that was important to us," star striker Thomas Muller said. "We are not back to good now."
Nagelsmann seems aware, the way back to happiness might turn into a bumpy road. The 34-year-old admitted he now has to provide solutions for his players and adjust the team's game approach.。
Bayern fans might have to live with a less spectacular style in many games. The sportive turbulences are proofing, well-oiled teams are well-advised to budgeting their resources in their attempt to reach their target finish.。
Bayern might reduce its efforts and count on pragmatism until crunch time in the Champions League is starting next spring. Nagelsmann said he is aware to survive as Bayern's coach, it needs silverware to please the club's leaders. Enditem。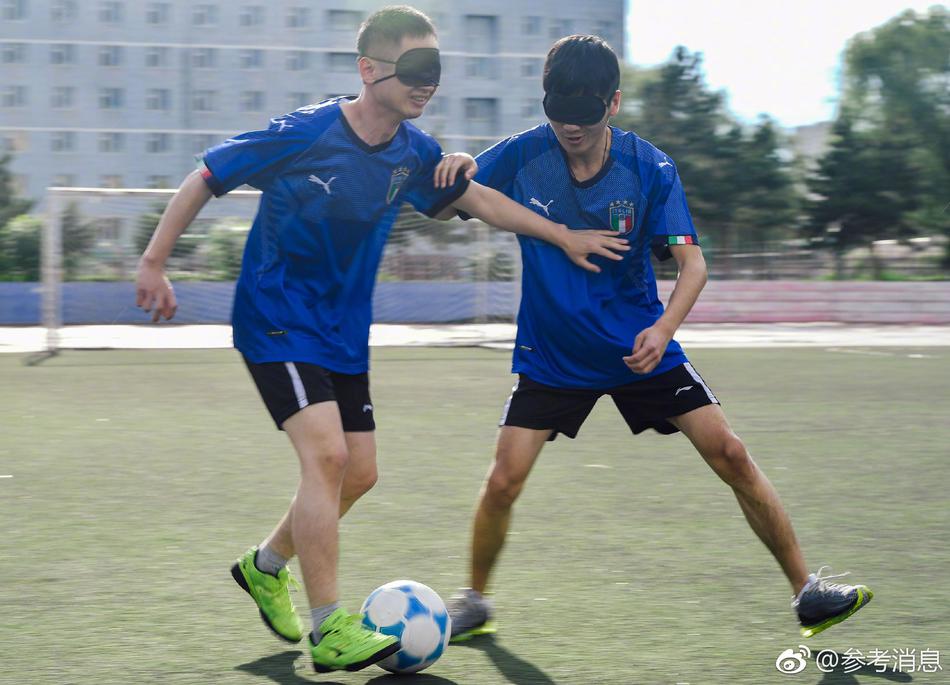 Liu four strokes clear at Shanghai LPGA tour stop******
SHANGHAI, Oct. 30 (Xinhua) -- Liu Wenbo put herself in full control of the Mitsubishi Heavy Industries Championship on Saturday as the China LPGA Order of Merit leader carded a three-under 69 to open up a four-stroke lead through three rounds of the RMB 1 million championship.
The 20-year-old Beijinger was seven-under 209 after 54 holes at Lanhai International Golf Club on Chongming Island. Zeng Liqi, a 15-year-old amateur, was second after shooting an even-par 72 over the Yangtze Dunes layout, one stroke ahead of Shi Yuli (71). Sui Xiang (72), the first-round leader, was a distant fourth at six strokes back.
Starting the day with a one-shot lead, Liu got to work early in pursuit of her third CLPGA Tour title when she made a birdie at the 408-yard second. She picked up another birdie at the seventh hole before dropping her only stroke of the round at the 142-yard 14th where her tee shot found a bunker. Two more birdies would follow at the 15th and 17th holes.
"It's a satisfying score, an 80 out of 100. I missed some birdie chances, but I had two impressive scramble shots from the rough on the back nine. It's a round without any big mistakes," said Liu who won her first CLPGA Tour title in 2017 when she captured the Zhangjiagang Shuangshan Challenge as a 16-year-old amateur.
"The rough is very tricky here. The past two days I was fortunate to hit my ball to those easier spots around the rough where you could recover. If your ball is deep into the rough you could face a penalty or a lost ball. A four-shot lead isn't so large for this course. As I said, there could be many troubles tomorrow. You need to avoid them and play another solid round."
Zeng demonstrated why she is 79th in the World Amateur Golf Ranking when the Nanchang native reeled off three consecutive birdies starting at the seventh hole to sit one stroke back of playing partner Liu through nine holes. The teenager, however, could not capitalize on her momentum and had three bogeys over the next six holes. She picked up another birdie at the 467-yard, par-five 17th hole.
"I played well on the front nine and had three birdies in a row, but we were slow for some reason around the turn. The referee asked us to speed up and timed us. After that I could not find my right rhythm," said the teenager.
"The four-shot lead (by Liu) is big but I will try to ignore that and play my game."
Shi, a 19-year-old pro from Beijing, carded three late birdies starting at the 14th hole but couldn't draw even with Zeng when she stumbled to a bogey five on the final hole.
"I drove into the rough at the last hole, unexpectedly, and I thought that I could easily hit over that area. My tee shots were a little worse than yesterday but on the whole, it was another solid day out there."
Mitsubishi Heavy Industries Championship third round leading scores ( *denotes amateur)
209 - Liu Wenbo 71-69-69
213 - Zeng Liqi* 72-69-72
214 - Shi Yuli 72-71-71
215 - Sui Xiang 70-73-72
219 - Lyu Tian 74-70-75
220 - Zhang Yahui* 73-78-69, Zhang Yue 77-72-71
222 - Li Dongmei 81-72-69
223 - Pan Yanhong 77-76-70
224 - An Tong* 71-78-75
Enditem
【非凡彩票app |首页👉👉十年信誉大平台,点击进入👉👉 打造国内最专业最具信赖的彩票平台,为您提供非凡彩票app |首页用户登录全网最精准计划软件,APP下载登陆,强大的竞彩网上推荐!!】
三星发布新款Odyssey系列游戏显示器******Odyssey G5采用了QHD分辨率的面板,拥有165Hz的刷新率以及1ms的响应时间,支持HDR10、G-SYNC Compatible和AMD FreeSync Premium,配备了DP 1.2接口和HDMI 2.0接口。
今日下午,三星推出了新款奥德赛系列游戏显示器,包括28英寸的G70A、27英寸的G50A以及24/27英寸的G30A,为游戏玩家提供未来风格的设计和超强的体验感。近年来,三星不断地扩展奥德赛系列显示器产品线,覆盖更多不同定位和尺寸的型号,以满足不同层次的游戏玩家的需要。
Odyssey G7 28英寸(G70A)
Odyssey G7采用了具有178度可视角度的UHD分辨率面板,拥有144Hz的刷新率以及1ms的响应时间,支持HDR400、NVIDIA G-SYNC兼容AMD FreeSync Premium Pro,并提供了HDMI 2.1接口、DP 1.4接口。三星认为,这款显示器可以将引人入胜的视觉效果与高性能相结合,可以提供有深度和细节的画面,将游戏玩家代入到真实的环境里,带来更好的沉浸感。
Odyssey G5 27英寸(G50A)
Odyssey G5采用了QHD分辨率的面板,拥有165Hz的刷新率以及1ms的响应时间,支持HDR10、G-SYNC Compatible和AMD FreeSync Premium,配备了DP 1.2接口和HDMI 2.0接口。其配置了可调节高度的支架,玩家可以倾斜和旋转显示器,调整到完全符合人体工程学的摆放姿势。三星认为,这款显示器非常适合在目前PC和次时代游戏主机上使用。
Odyssey G3 24/27英寸(G30A)
Odyssey G3拥有144Hz的刷新率和1ms的响应时间,支持AMD FreeSync Premium,配置了可调节高度的支架,配备了DP 1.2接口和HDMI 1.4接口。
其中G70A和G50A还提供了多任务处理功能,具有多屏幕管理工具,方便用户玩游戏或进行内容创作。用户可以Easy Setting Box,方便地在一台显示器上管理多个屏幕,并通过优化窗口分配来实现更好的多任务处理。用户还可以借助Auto Source Switch+,更快地访问需要的内容,而无需翻阅多个输入。
说明:所有图文均来自网络,版权归原作者所有,如果侵犯您的权益,请联系我们删除。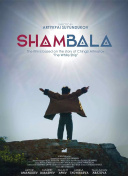 U.S. beat Mexico to go top of CONCACAF World Cup qualifying******
CINCINNATI, Nov. 12 (Xinhua) -- Christian Pulisic and Weston McKennie scored late as the United States rose to the top of the North, Central American and Caribbean (CONCACAF) zone World Cup qualifying standings with a 2-0 home win over Mexico on Friday.。
Mexico began brightly and the U.S. had Zack Steffen to thank for not conceding an early goal as the Manchester City goalkeeper made several fine saves.。
But the U.S. regrouped after halftime and Pulisic broke the visitors' resistance in the 74th minute when he headed home following a Timothy Weah cross from the right flank.。
McKennie doubled the lead 11 minutes later when he swept home an angled finish after the ball rebounded off a Mexico defender's leg and fell fortuitously into his path.。
The hosts finished the match with just 10 men after central defender Miles Robinson was sent off for a second booking in the 89th minute.。
The result means the U.S. are now top of the standings in the final round of CONCACAF qualifying with 14 points from seven games, ahead of Mexico on goal difference.。
In other matches on Friday, Jamaica drew 1-1 away to El Salvador, Canada won 1-0 at home to Costa Rica and Honduras fell to a 3-2 home defeat to Panama. Enditem。
"战术射手"比赛解放军用的长短枪都不一般
1.新疆昨日新增确诊病例2例 无症状感染者396例
2.黑龙江大桥通车当日,俄驻华大使发声:俄中正在建桥而不是拆桥
3.鲁媒:三镇赛程非常凶险,泰山未来几轮有机会追近甚至超越对手
4.轿车行不行?我开着凯美瑞去跑独库公路了